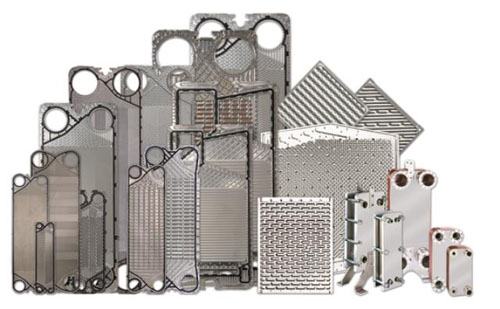 As the worldwide technology leader in the manufacture and development of plate heat exchangers, we have one of the most extensive product ranges on the market. Our product diversity ranges from gasketed to brazed and even fully-welded plate heat exchangers. This includes process-optimized model ranges that are unique in their number and special functions. This makes us absolute specialists when it comes to developing tailor-made solutions for your applications.
FULLY-WELDED PLATE HEAT EXCHANGERS
Our fully-welded plate heat exchangers make a convincing case due to their minimal size, outstanding heat transfer coefficients and comparatively minimal investment costs. They are particularly robust and require only minimal cleaning and servicing. The design advantages thus come into play in areas in which in addition to the output, load capacity is also required. In addition, each series has its specific advantages and areas of application. The conclusion: Developed for the challenges of specific applications, our fully-welded plate heat exchangers offer convincing performance even under the most difficult circumstances.
GASKETED PLATE HEAT EXCHANGERS
The gasketed plate heat exchangers reveal what passion, scientific curiosity and technological expertise can achieve. The facts: high efficiency at low operating costs, greater application possibilities at lower investment costs. Continuous further development of the plate series targeted to meet your demands concerning the thermodynamic and fluid-dynamic performance also ensures that you can achieve maximum economic efficiency. The range of plate corrugations, connection sizes, plate widths and lengths enables them to be made to measure to your requirements. In addition, maintenance-friendly assembly and sealing technologies are applied, which assure that service and maintenance costs are kept low.