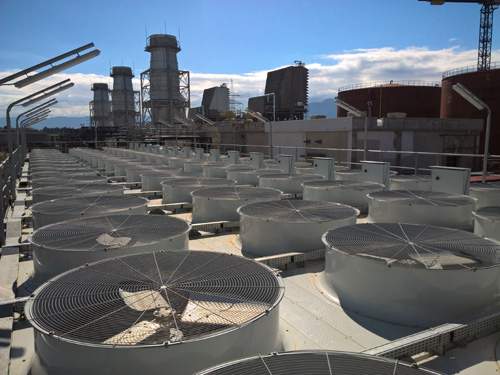 Air Cooled Heat Exchangers, in short Air Fin or Fin Fan Coolers, are used in any application where large quantities of heat need to be transferred.
This includes chemical and petrochemical industries, power stations, geothermal plants, waste-to-energy facilitiesas well as steelworks.
Using air rather than water for cooling is a cost-efficient alternative, which also controls the thermal overload of rivers and lakes. Moreover, direct dry cooling offers substantial advantages since air is generally non-corrosive and of unlimited supply.