The largest compressor program for commercial and industrial refrigeration, air-conditioning and heat pump applications. Since the end of the 19th century, it has been our business to cool processes and products, and to control the temperature of goods in transport. After all, we have been excited about refrigeration for decades now. As a result, our staff enthusiastically goes about its development and production projects – to include preventive and remedial maintenance of your compressor based refrigeration systems.
All sort of refrigerants (ammonia, freons, ethylene, propylene, etc.) and natural gas pressure booster applications are in the portfolio of our manufacturing program.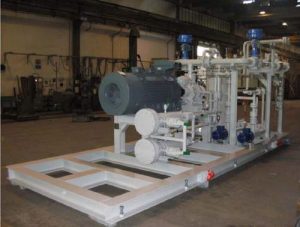 In case, fuel gas pressure is not enough for Gas Engine or Gas Turbine Generator set, compression packages are used to boost the fuel gas pressure.
Gas Engines Screw Compression Packages
Gas Turbines smaller than 20 MWe Screw Compression Packages
Gas Turbines between 20 – 60 MWe High Pressure Screw or Reciprocating Compression Packages
Gas Turbines higher than 60 MWe Centrifugal Compression Packages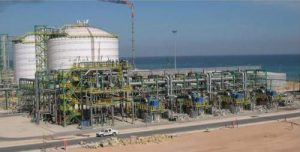 Process cooling
Tank/Storage boil off refrigeration
Flare gas, vapour recovery
Gas conditioning & treatment
Small scale LNG
Refrigerant and Process Fluids:
Freons (R134a, R410a,etc)
Ammonia
Propane/Propylene
Ethane/Ethylene
Hydrocarbons
Mixed Refrigerants
Fuelgas
Associated gas
Hydrocarbons
Ammonia