Climate change – and in particular, air pollution – has never been higher on the global agenda. An inherently international issue, policed by multilateral agreements, legislation is constantly tightening.
For industrial plants including, power plants, chemical plants, cement factories…, this is nothing new – it has long made good political sense to curtail harmful emissions. What is new, however, is the expanding role environmental technologies can play in enhancing plant performance. With a considerable portion of a modern plant's costs linked to emission control, the right technologies not only cushion environmental impact, but fertilize competitive advantages.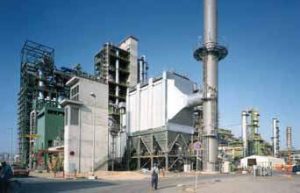 Features of GEA EP-ABSORBER
Low pressure drop over EP-Absorber:
Removal of particulate/aerosols by electrostatic forces vs. pressure drop (venturi systems)
No additional booster fan
Less energy consumption
No boiler reinforcements for increased operating pressure
Lower emissions compared to conventional SO2-Scrubbers
No brownish trailing SO3 plume
Scrubber nozzles with hollow cone to avoid clogging
Easy nozzle maintenance and replacement during operation
Heavy duty discharge electrodes for long run times
Redundant high quality T/R- sets and Controllers
Redundant pumps
Specific effluent treatment according to client´s needs
Features of GEA DRY Electro Static Precipitator
Even flow distribution achieved by specially designed gas distribution walls that are proven by CFD-modelling.
Use of optimised collecting electrode type ZT24
Electrode rapping with reliable and robust tumbling hammer system superior to magnetic/top rapping
Reliable Insulator design for long-term operation
High Voltage supply with T/R-sets and Controllers
No Ammonia injection needed
Comprehensive experience in ESP design and project execution for FCC units
Features of GEA Selective Catalytic Reduction
No catalyst fouling due to optimised inlet temperature
Minimised Ammonia slip
CAPEX and OPEX considerably lower than other DeNOxsystems such as Ozone generation – where additional health and safety aspects have to be considered.
SPRAY DRYER ABSORBTION SYSTEMS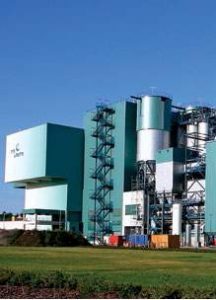 When it comes to flue gas desulphurisation (FGD), GEA's spray drying absorption (SDA) process can give you an edge. By enhancing efficiency and limiting costs, SDA lets you comfortably balance regulatory and financial ambitions.
First conceived by GEA Niro in the 1970s, SDA has been quickly adopted by fossil fuel based power plants around he world because of its numerous demonstrable benefits.
SDA removes acid gases and particulates from flue gases – at rates well above legislative targets – and converts them into a light, free-flowing powder. However, it's in the sheer simplicity of SDA that its true merits lie.
Using a minimum of equipment and raw materials, SDA requires far less capital expenditure upfront and lower running costs than many rival technologies.
(Compared to wet scrubbers, SDA offers huge savings on energy, water consumption, and operating and maintenance costs.) The process' uncomplicated basis also makes it remarkably robust (the first SDA systems, installed in 1980, are still running today) and easy to operate. The system can handle a broad fuel range, and simply adjusts itself to follow changes in boiler load and flue gas composition.
GEA specializes in jet and Venturi scrubbers which are used with a high success rate in the field of process and environmental technology for cleaning and de-dusting discharge air, absorbing noxious gaseous substances, separating aerosols and cooling gases.
A series of standard scrubber types are being offered, which can also be combined depending on the application:
Jet scrubbers types I and II
Hot gas scrubbers (Quench) / flue gas scrubbers
Packing towers
Venturi scrubbers
Capacity ranges from 0.05 m3/h up to approx. 100,000 m3/h gas throughput with exhaust gas temperatures of up to  1,300 °C.
Jet scrubbers are particularly suitable for use with ex – plosive gas mixtures and heavily dust-laden and highly corrosive gases.
They can also be conveniently installed into existing plants at a later date